Chockins
From Tori Wiki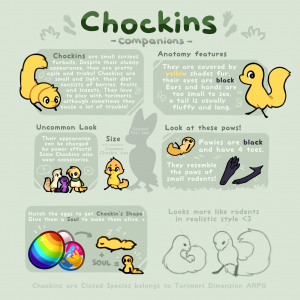 "they are cool"
Chockins are the most common type of Shape. They are usually obtained from hatching Eggs, although some can be found in other ways.
List of Chockins
From Eggs
These Chockins all come from Eggs and are hatched in the Nursery.
Farming
These Chockins are obtained by planting other Chockins on Planty Bros. Farm
Other
These Chockins are obtained in various ways other than hatching them.