Alder
From Tori Wiki
Alder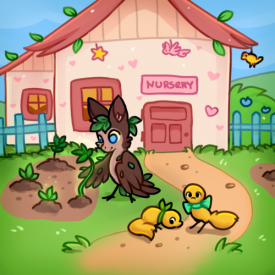 "Please, remember - they need to breathe! Be careful with them. Shapes are almost lifeless, but it doesn't mean you can just bury them like a potato."
Type:
NPCs
Traits
Ears: ???
Head: ???
Neck: ???
Breast: ???
Body: ???
Wings: ???
Legs: ???
Tail: ???
Alder is the brother in charge of running the farming portion of Planty Bros. Farm, his brother Lavender takes care of the Chockins in the Nursery inside.
He has magic abilities that allow him to manipulate the plant life around him, making his job much easier than doing EVERYTHING by hand!
Personality
???
Relationships
???